Have you ever wonder what it's like to be a professional hotel photographer and how the images are taken?
你有没有想过一位专业的酒店摄影师是怎么样的?而且这些照片是如何拍摄出来的呢?
I'm an experienced professional hotel photographer and my profession is to capture the most stylish and luxurious hotels. I will share some valuable and interesting experience about hotel photography. One might think shooting hotels is a lot of fun considering you can stay in a luxury hotel, eat gourmet food, opportunity to travel to exciting cities and of course taking beautiful pictures. Yes, it may be however it's a professional assignment and it means serious labor. Hotel photography is a very specialized genre since it involves a lot coordination besides the actual photo shoot. Prior to the shoot, packing up and determining what camera equipment to bring is crucial since camera gears are heavy. I normally bring an average of 4 lenses to cover the entire range plus lights and other accessories. After arriving at the hotel I'm always eager to scope around the hotel areas and feel intrigued and mesmerized by the architecture in some luxury hotels.
我是一名经验丰富的酒店摄影师,而我的专业是为酒店拍摄最时尚和最豪华的照片。接下来我会和你分享一些关于酒店摄影的宝贵和有趣经验。
有人可能认为酒店拍摄是一项很有趣的工作,因为他们认为你可以住在豪华酒店里,享用美食,有机会到别的城市旅行和拍摄漂亮的照片。的确,这项工作确实是有这样的好处,但是由于它是一项需要高度专业才能胜任的任务,所以意味着你需要非常认真地对待它。酒店摄影是一个非常特殊的摄影流派,因为它除了需要进行实体拍摄,同时也要协调很多工作。在进行拍摄之前,由于摄影器材都很沉重,所以选择和携带那一种摄影装备是非常重要的考量。而我通常会携带4个能覆盖广泛摄影要求的镜头,以及灯光和其他配件。一旦抵达酒店后,我会很迫切希望到酒店四周逛逛,有时还会被一些豪华酒店内的建设风格入迷。
Here are a few behind the scene and the result of the shots.
这里给你看看几张在拍摄时的幕后情况和拍摄出来的效果。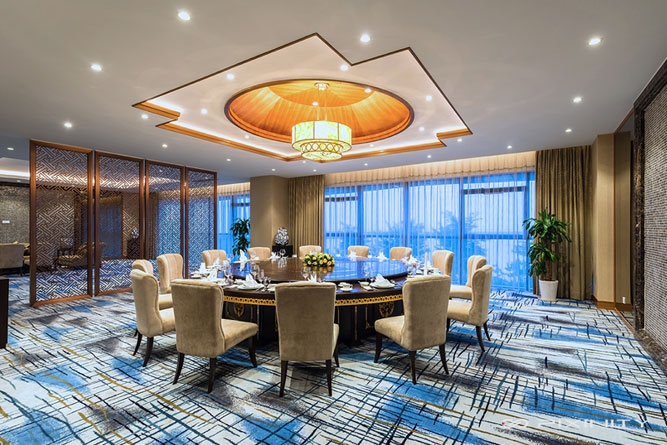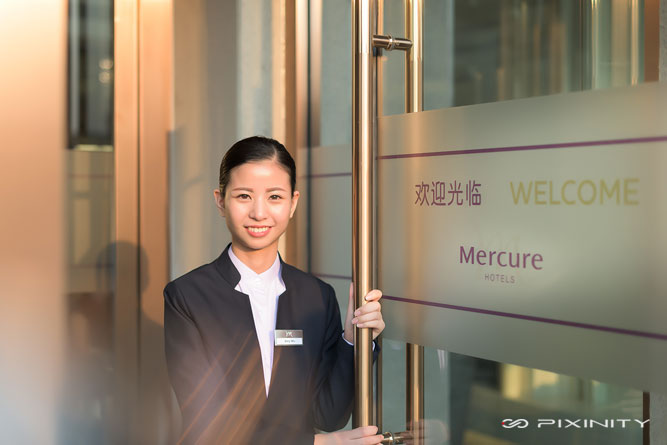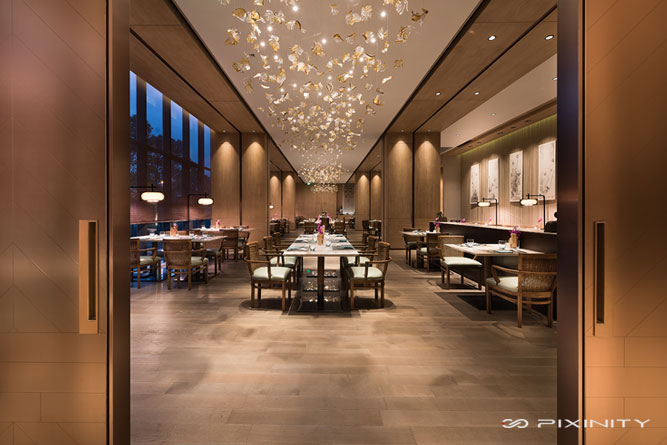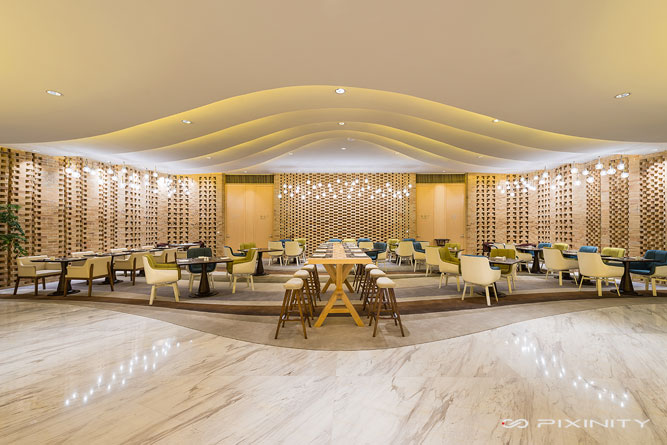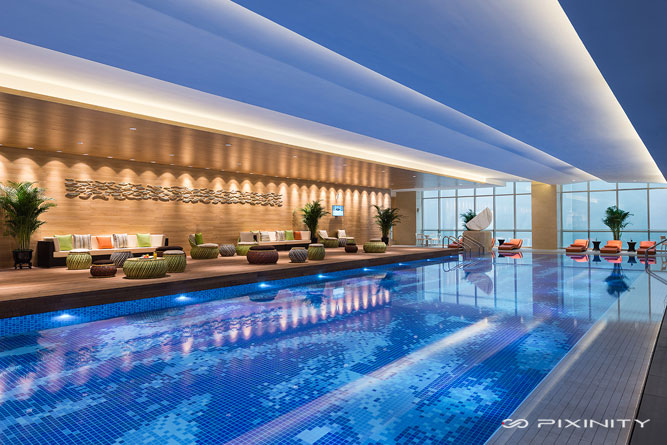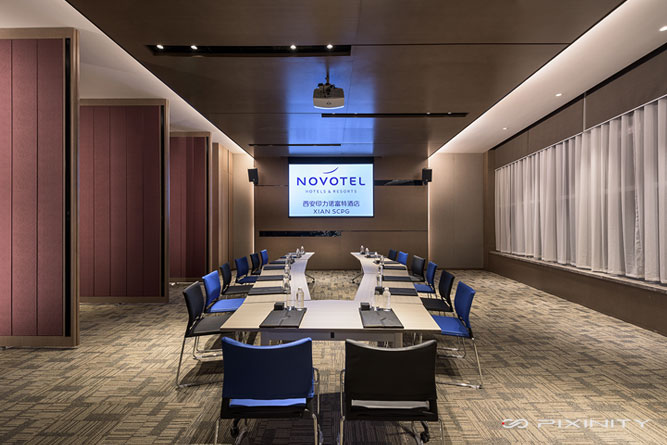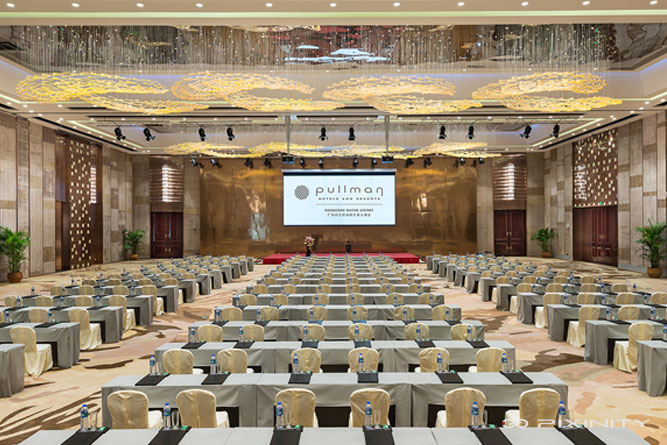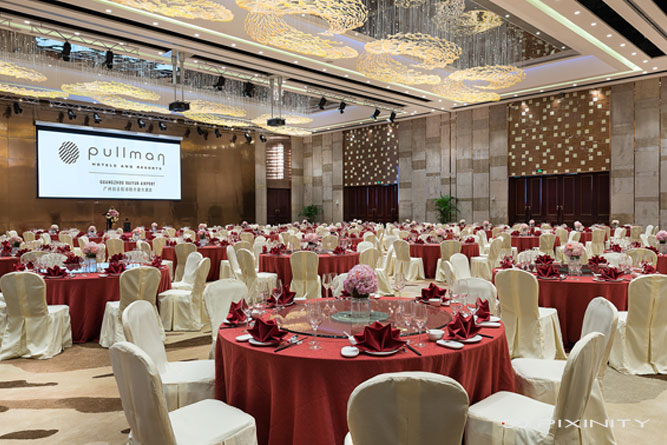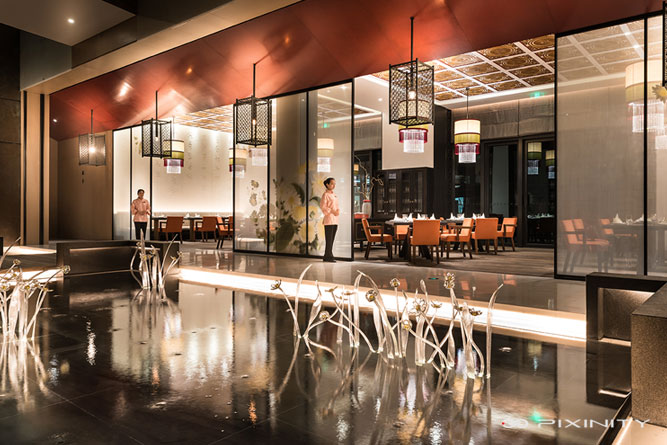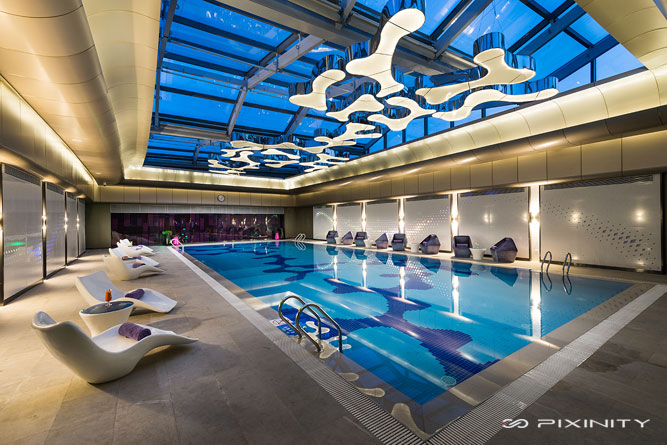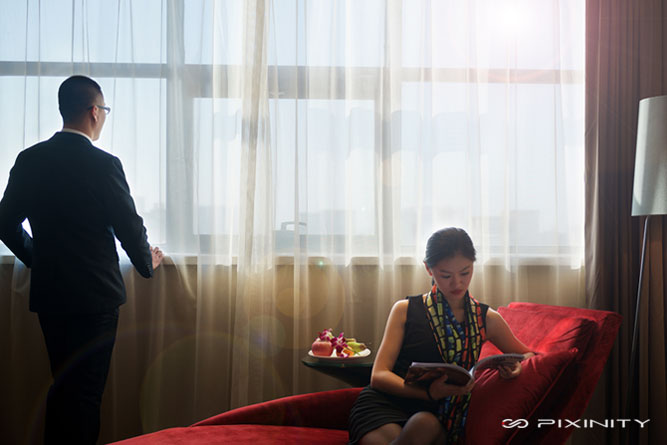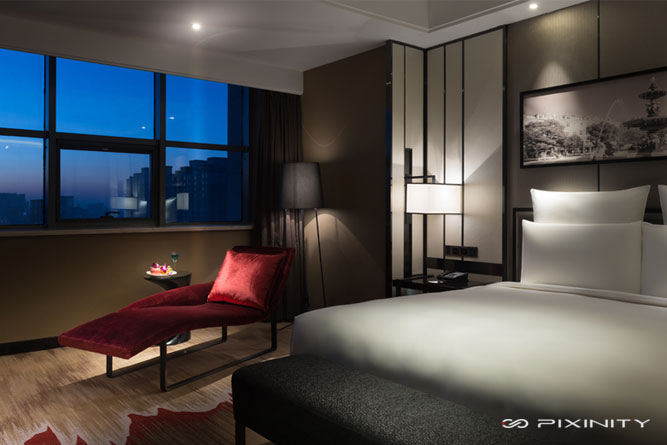 The first day is probably the most exciting day but oftentimes very hectic to meet the shooting schedule. Depends on how well it's planned, the shoot normally ends around after dinner time. By the end of the day, I'm physically exhausted by pacing around the hotel facilities. I immediately review the shots to make sure to get all the shots I wanted and then plan for the next day. My job is not about coming in and snapping a bunch of images but with a lot of preparation and coordination with the hotels and liaison with the managers and staff. The actual work is not photography itself but managing and coordinating human resources in order to achieve the desired outcome. 80% of the time we spend time on cleaning the place and directing staff and model and maybe 20% is to actually snap the actual photo. Every shot must be meticulously staged from arranging the furniture to placing decoration in the right spot, nothing is arbitrary.
第一天通常都是最兴奋的,但是大部分的时间都会因为需要跟上拍摄进度而令人头疼。取决于你的行程安排有多好,但一般上拍摄都会持续进行到晚饭后才能结束。在这一天结束后,我因为周旋在酒店的不同地点而感到身心疲惫。可是我还是必须马上查看刚才拍摄的效果,以确保我捕抓到全部所需的照片,同时为明天进行安排。我的工作并不是到酒店然后拍摄一大堆的照片那么简单,我还需要做很多事前的准备,例如和酒店进行协调,以及和经理与员工联系。其实真正的工作并不只是摄影,而是要懂得去管理和协调人力资源以取得所期望的拍摄效果。我们会花80%的时间来整理那个地方,指导人员和模特儿,然后可能花剩余20%的时间来进行真正的拍摄。每一个镜头的拍摄之前都必须要精心布置拍摄地点和将家具摆放在正确的位置,绝对不可有随意的想法。
Post production is another important aspect of the process. Professional photography today is digital, meaning digital processing and it is an indispensable part of photography. Here is a sample before and after for a hotel room.
后期制作也是另一个重要的步骤。虽然今时的专业摄影已经被数码化,但是后期处理这些数码照片绝对是不可或缺的步骤。这是一些酒店房间拍摄之前和之后的样本。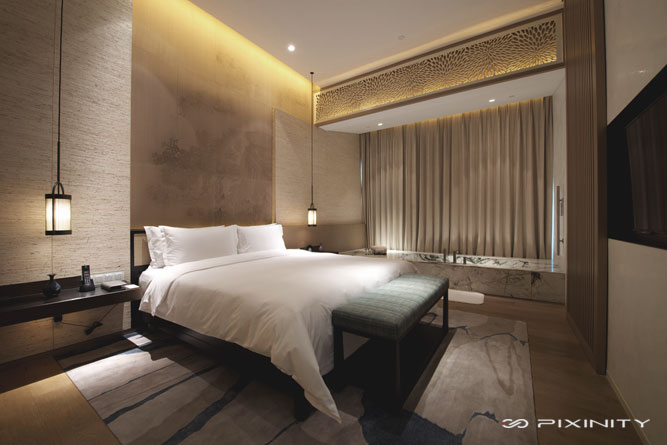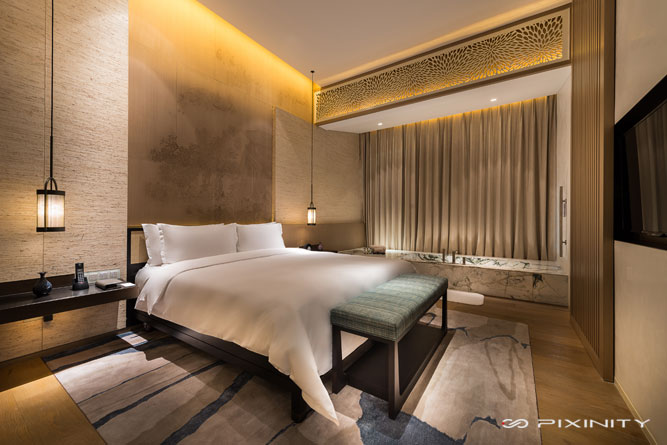 摄影师简介 • About the Photographer
Minh Tang is an award winning commercial photographer and is one of the leading hotel photographer/consultant in China. Prior to his arrival in Shanghai, he worked as a lead designer/photographer in a multicultural marketing company in the San Francisco Bay Area. Currently he shoots primarily in the hotel & resorts, food and beverage industry and other commercial shoots for product and fashion related genres.
公司首席摄影/平面设计师曾德明,拥有超过15年的摄影/平面设计经验。毕业于希尔德斯海姆大学设计专业,精通德文,英文,广东话的他求学期间曾作为优秀交换生,先后留学于香港浸会大学和加州大学伯克利大学,在来上海之前,他已经作为首席摄影/设计师在旧金山工作长达10年之久,并在产品、美食、酒店和时尚摄影有着尤其丰富的经验。怀着对祖国文化的向往,他于2009年回到祖国,在上海开始了商业摄影的生涯。多文化的成长环境,让他对中西文化的摄影表达有着更加独到的理解。
For more information, please contact minh@pixinity.com or visit my website at www.pixinity.com
如欲了解更多信息,欢迎访问网址 www.pixinity.com 。联系人Minh Tang (曾德明)。邮箱minh@pixinity.com